Oils are so much easier to frame than other artworks, because they don't have to have glass or mounts.
There are several options to consider with framing:
If the oil painting is on stretched canvas, especially if it is deep, or if it is on board with a deep edge, you can 'get away' without a frame. Having said that, a frame almost always makes it look even nicer and protects the edges. However, large works cost a lot to frame properly and this has to be built into the selling price. If you are selling online and can't afford a good frame, the painting will still look smart. I like the edges to be painted a plain colour e.g. white, rather than have the composition 'go around the corner'.
So. lets look at simple good quality accessible framing. I only use wooden frames, not moulded plastics, even though these may look like wood and are usually cheaper. Wood is more resilient to little bumps and easier to touch up and like many artists, my work gets displayed and moved a few times prior to finding a home.
I choose off-white, grey or black because these are neutral and will go with most colour schemes. My frames are simple and classical.
I get my frames at a local market in Oxfordshire. These guys have an incredible turnover and offer fair prices and sound work. When you are a regular customer, they work extra hard at good customer service. I order frames one week and they are done by the next week. They will give me just frames with backing boards if I don't need mounts cut or if I want to cut my own; or just mounts if that is what I need. I also paint in a series and all of these paintings are the same size. This means you can save by ordering larger quantities of the same frame in different colours, and they are interchangeable.
Make sure the back is neat and its a good idea to put your name and website on the back. Don't put the price here, unless it can be removed. I write the title and my name on the back of the actual painting as well, to record the title. It needs to look neat and professional. As an added touch, I often include a nail and hanger. All the paintings have backing boards, even if the painting is on a board. The tape is like masking tape in a brown colour these days instead of the old gummed tape and it keeps the painting clean from insects and moisture-proof. When I buy the frames there are staples which can be bent back. But I also have a Fletcher Framemaster 'Framing Stapler' that fires 'points'.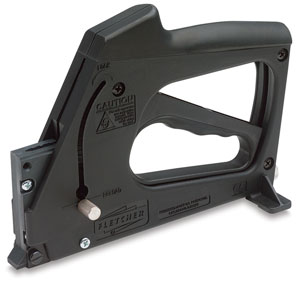 Here are some of my simple choices in framing my large pieces. See how different the black looks when it is contrasting instead of co-ordinating with the painting.
The frame should never overwhelm the painting, just frame it – i.e. finish it off perfectly!
In the next post I will show you some of my hand-gessoed frames and using deep double frames.